---
Busy Burry (Busy old man) is in the channel between Havelock and Neil island. It's a beautiful natural plateau with rocky patches all around. Giant trevallys and tunas are seen hunting here often.
The huge schools of various colorful fish they hunt take refuge around the divers, which makes for some spectacular visual spectacle one can see around Neil. Gorgonians and large barrel sponges flank the otherwise barren landscape here.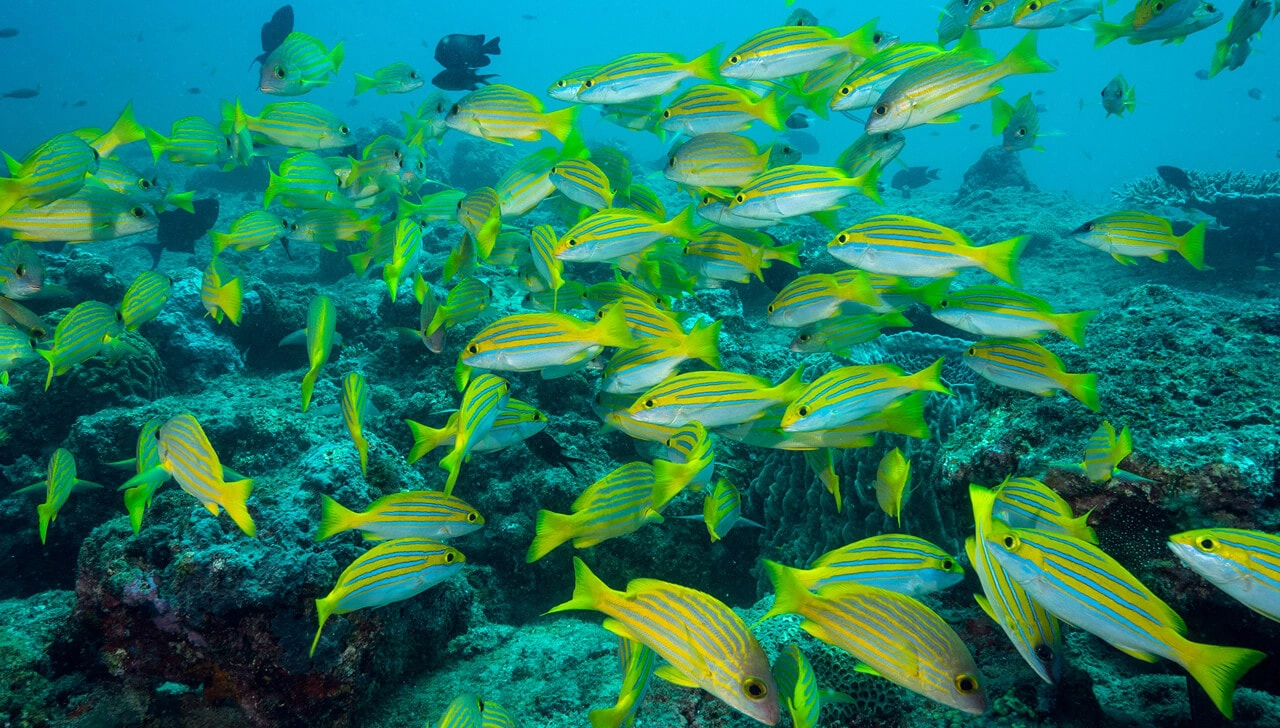 ---
Interesting macro critters like ghost pipe fish and many varieties of sea slugs can be found here. Large cracks on the Busy Burro's rocky top surface house large lobsters. If air permits, one could go off the main reef to examine the rock piles around this reef to find varieties of shrimps, eels and octopus. The sandy patches around hide spotted rays, garden eels and flounders.
Level: Beginner-Intermediate
Depth: 15-21 mts
Distance: 4 kms
Location: North-East of Neil
Topography: Rectangular Plateau
Sightings: Reef fish, Napoleon Wrasse, Lobsters, Nudibranches